Built in 1928 for roughly $400,000, the Muncie Fieldhouse has hosted Muncie Central basketball games, volleyball matches, Community Christmas Sing events, trade shows, circuses, and more. With seating for a little more than 6,500, the Fieldhouse remains in the top 20 high school gyms in the nation.
In 2017, even as engineers were addressing existing structural issues related to the gym, an EF-2 tornado hit the West side of the building and caved in part of the roof. In December 2019, after two years of repairs, the Fieldhouse reopened.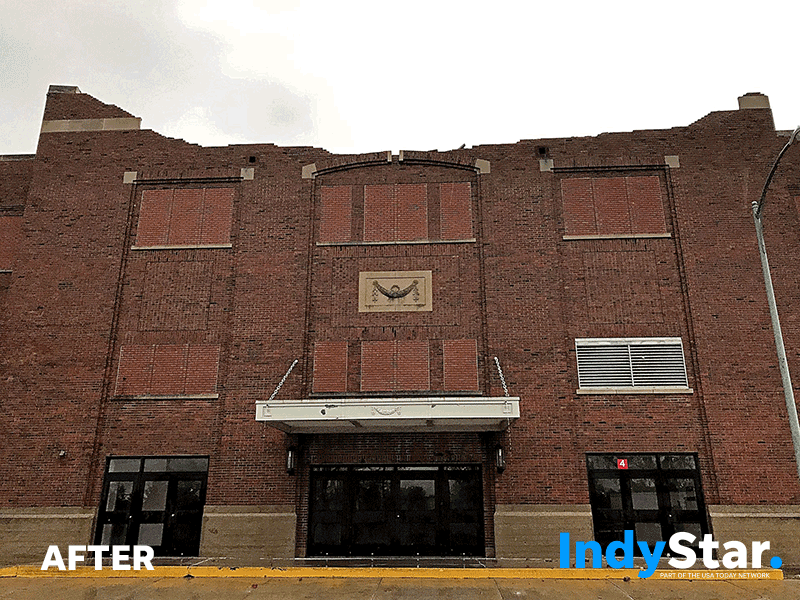 I produced the animated GIF above to show the exterior damage to the building. The GIF was used on IndyStar and Muncie StarPress social channels.
Here's a 360-degree panorama of the 3D model that shows how the gymnasium looked in 2015: